Summary Program
The company secretary course (General Studies) gets ready students to have a working learning of any present day office setting. The capacity to convey both orally and in composed structure gives a graduate the edge in this aggressive field. Company secretary course gets ready students to work in the most present application bundles. These alongside the introduction to accounting software, offers any student the preparation to turn into an effective office colleague.
Duration
The duration of the Office Administration course is 12 Months.
Upgrading Skills
Upon completion of Office Administration (General Studies), skills upgrading may be available in the areas of medical, dental, legal, and engineering. Students may also continue their studies with specialized training in the Office Administration Technology (Medical, Dental, Legal, Engineering) program.
Employment Opportunities
Upon successful completion of the Office Administration (General Studies) program, graduates may be eligible for employment (depending on specific hiring practices) within many different office environments. The skills attained will provide opportunities for employment as receptionists, office clerks, bookkeepers, word processing operators, front office assistants, and records management clerks.
Program syllabus
LEVEL 1: M-050-1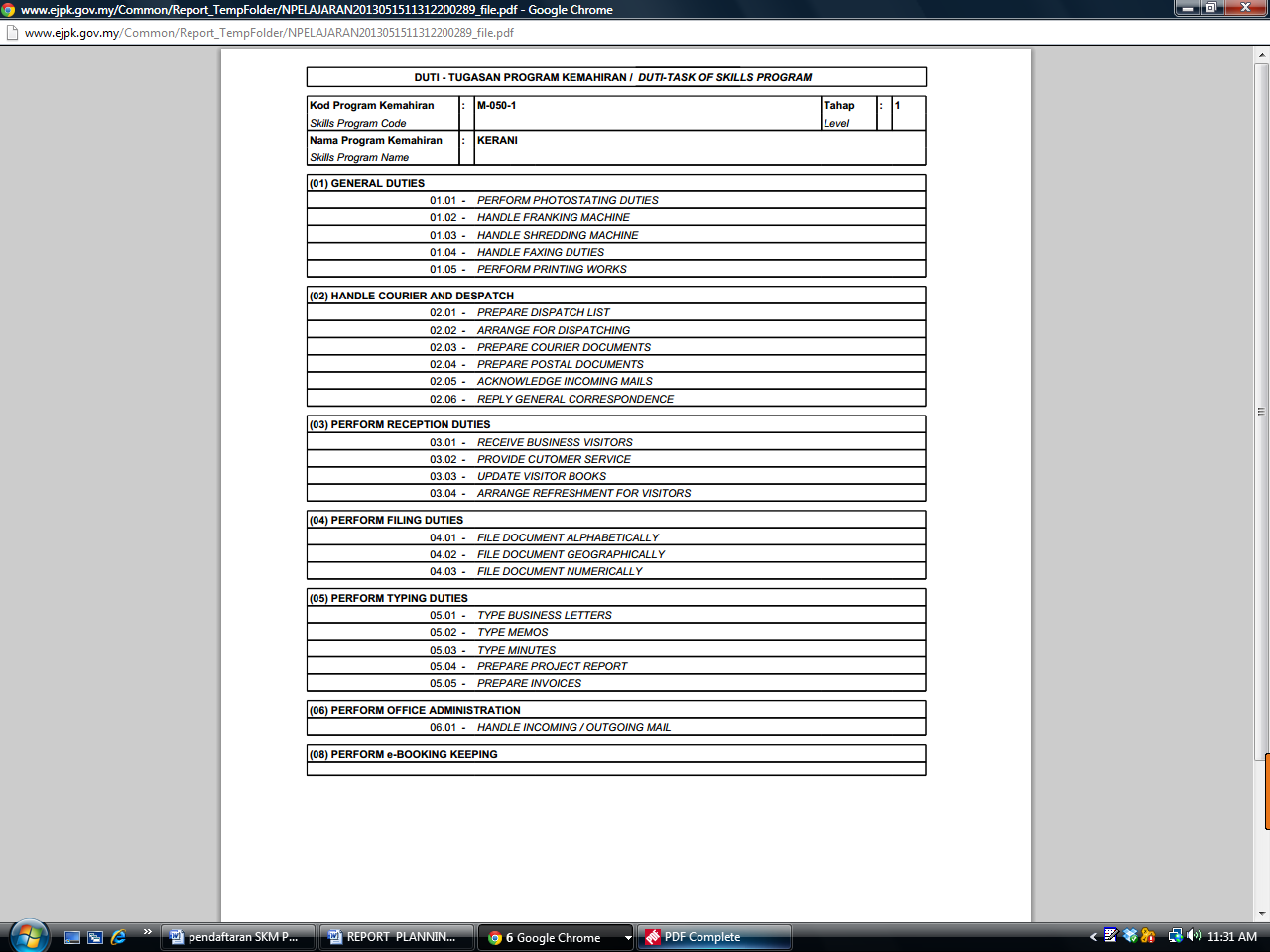 LEVEL 2: M-050-2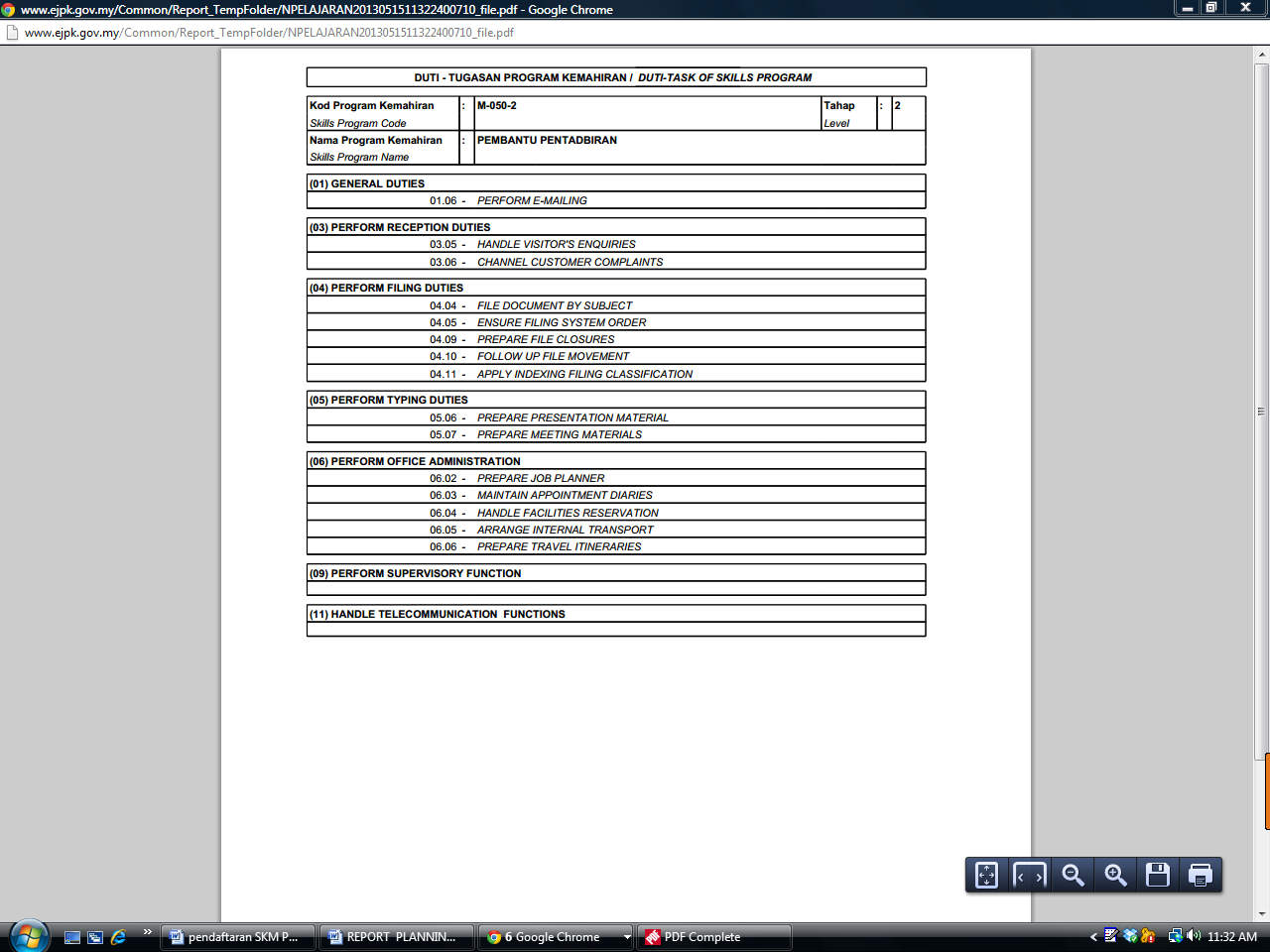 LEVEL 3
Course Title
Executive Secretaryship (Level 3 ) – Fb 025-3:2012
Study Mode
Full Time - 1 1/2 Years
Commencement
January, April, June & October
Entry Requirements
Minimum requirement age 16-25 years old,M
Able to read and write.
Course Details
Course details: The Executive Secretaryship provides an opportunity to fine-tune the skills and abilities to meet the demands of a modern office. This qualification has been specially designed to cater for students who wish to pursue a career as a secretary, personal assistant or administrative assistant/officer.
Subject

C01–Hospitality Administration
C01–Hospitality Administration
C02–Office Documentation
C03–Filling Administration
C04–Petty Cash Administration
C05–Meeting & Event Coordination
C06–Travel Arrangement
E01–Legal Work Administration